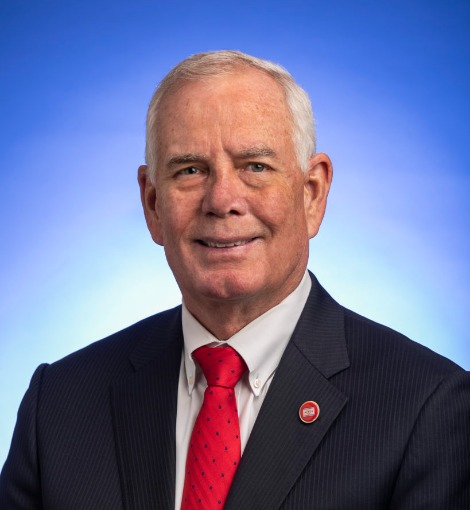 Pat Marsh
Speaker Pro Tempore
Address:
425 Rep. John Lewis Way North, Suite 610, Nashville, TN 37243
Brief info
Pat is one of six children from a tight knit family in Fayetteville, Tennessee. Raised in Lincoln County, he graduated from Fayetteville Central High School and went on to the University of Tennessee at Knoxville. There he earned a business degree with a major in Transportation.
After graduating from UT, Pat began his career with the Ford Motor Company at their Nashville glass plant. In 1973, he moved to Shelbyville and joined Goggin Truck Line – a small company with six tractors and twelve trailers. He worked his way up and eventually bought the company. As the owner, Pat grew Goggin to 500 tractors and 1000 trailers while employing over 1000 people. He sold the company and started a trucking company, Big G Express, with his brother Jack in 1995.
Pat was elected in October of 2009 in a special election to represent the 62nd District. In 2021, he was selected by his fellow state House members to serve in the role of Speaker Pro Tempore for the 112th General. He also serves on the Health, State Government, Transportation, and Calendar and Rules Committees.
He and his wife, Mary, reside in Shelbyville and they have two married sons and several grandchildren.