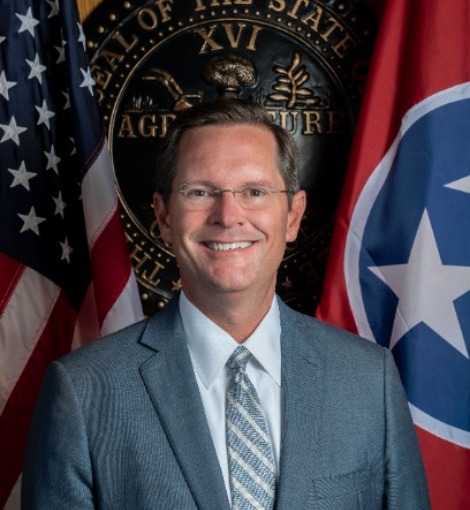 Cameron Sexton
Speaker of the House
Address:
425 5th Avenue North, Suite 600 Nashville, TN 37243
Brief info
State Representative Cameron Sexton (R–Crossville) is an 8th generation Tennessean who graduated from the University of Tennessee with a degree in Public Administration. Sexton and his wife Lacey live in Crossville and together, they have three children: Greer, Nathaniel, and Olivia. They are members of Central Baptist Church where Sexton is active in the church's youth programs. He is employed by One Bank of Tennessee where he works in Business Development and also serves on the bank's Board of Directors.
Sexton is actively involved in community and civic organizations in his district. He has served as a board member on the Friends of Cumberland Mountain State Park, and the Good Samaritan Society. Sexton is also a member of the Crossville Noon Rotary Club, Relay for Life Committee, and the Fairfield Glade Lions Club.
Currently, Sexton is in his sixth term serving in the Tennessee General Assembly. His 25th House District includes Cumberland and Van Buren Counties and the City of Monterey in Putnam County. During the 107th General Assembly, Sexton led the fight against the closing of Taft Youth Center.
He was elected by the House Republican Caucus to serve as Majority Whip for the 108th General Assembly. While Majority Whip, Sexton returned all Republican House members from the general election, assisted in increasing victory margins in key races, and aided in increasing the Republican majority in the State House.
Sexton has also served as chairman of the House Health Committee, and he was appointed by former Speaker Beth Harwell to chair the 3-Star Healthy Task Force. This task force focused on identifying a conservative approach to expand health coverage for Tennesseans, while also being fiscally responsible. This concept has never before been proposed to the federal Centers for Medicare and Medicaid Services.
In 2018, Sexton was elected Majority Caucus Chairman for the 111th General Assembly by his fellow Republican colleagues. As Caucus Chairman, Sexton expanded and grew conservative initiatives under the House Republican Majority for the past six years. Most recently, Sexton was chosen by the House Republican Caucus to serve as Speaker for the remainder of the 111th General Assembly. He was sworn in and officially assumed this role on August 23rd, 2019, and was reelected to continue serving as Speaker of the House on January 12, 2021.