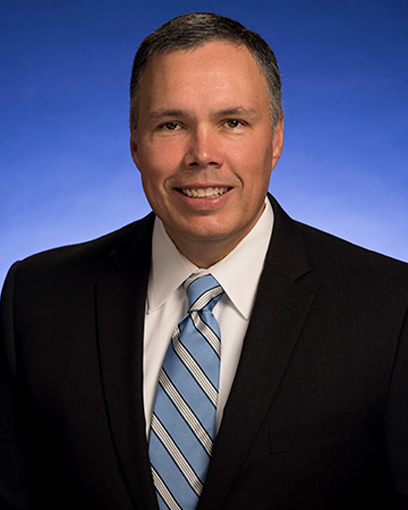 NASHVILLE, Tenn. — State Rep. Bryan Terry, MD, R-Murfreesboro, proudly supports $175 million in grant funding to better serve struggling Tennesseans through the Temporary Assistance for Needy Families (TANF) program.
The Tennessee Department of Human Services (TDHS), in partnership with Gov. Bill Lee and the Families First Community Advisory Board, announced the seven Tennessee Opportunity Initiative Implementation Grant recipients during a news conference at the state capitol in Nashville on Thursday, May 5.
Each public-private partnership selected will receive $25 million in federal TANF funds to be used for various initiatives as part of a three-year pilot program.
"This funding will provide much-needed assistance to struggling families across our state as they work to achieve financial security," said Terry, who is a member of the advisory board and helped with the grant selection process. "I appreciate the work of all of those involved in this process, and look forward to the positive outcomes these efforts will have in the lives of Tennesseans."
Two grants were awarded in each of the state's grand divisions along with an additional one that was chosen by TDHS. Recipients include:
University of Memphis (West Tennessee)
Families Matter (West Tennessee)
Upper Cumberland Human Resource Agency (Middle Tennessee)
Family & Children's Service (Middle Tennessee)
First Tennessee Development District (East Tennessee)
United Way of Greater Knoxville (East Tennessee)
Martha O'Bryan Center (TDHS selection)
Last year, Terry guided passage of the TANF Opportunity Act to help low-income families in Tennessee get back on their feet by using unspent TANF reserve funds to support new programs and initiatives. The legislation offers recipients a pathway to self-sufficiency while also strengthening protections against fraud, waste and abuse. Additionally, it provides for an investment in community partnerships that will benefit struggling families statewide.
"My colleagues in the General Assembly and I have worked diligently in recent years to help modernize and reform the TANF program to better serve those in need," Terry said. "These efforts will improve the outcomes for struggling families while increasing their chances for a successful future."
TANF is a federal workforce development and employment program that emphasizes work, training and personal responsibility. The program provides temporary assistance to help recipients become self-sufficient through employment.
For more information about the TANF Opportunity Act, including the state's plan for effectively utilizing TANF funds, visit the Tennessee Department of Human Services' website here.
Bryan Terry represents House District 48 which includes part of Rutherford County. He serves as chairman of the Health Committee and is also a member of the Calendar and Rules Committee, Health Subcommittee, Insurance Committee and Insurance Subcommittee.
###