Gov. Bill Lee inaugurated for second term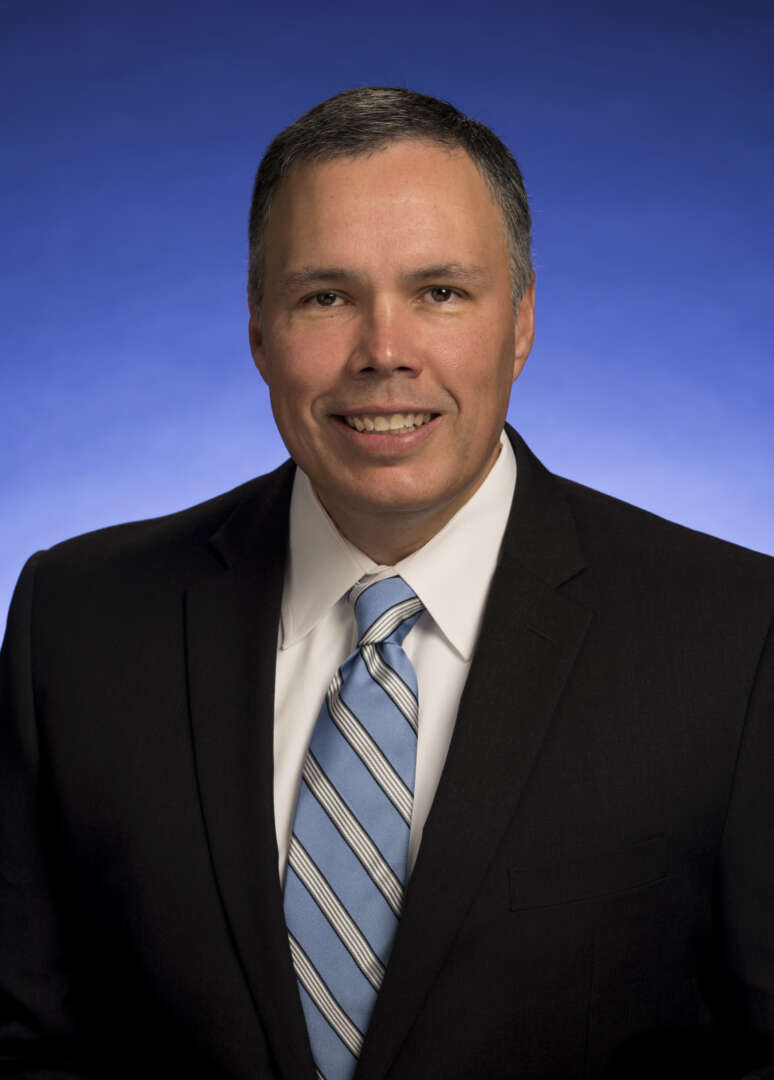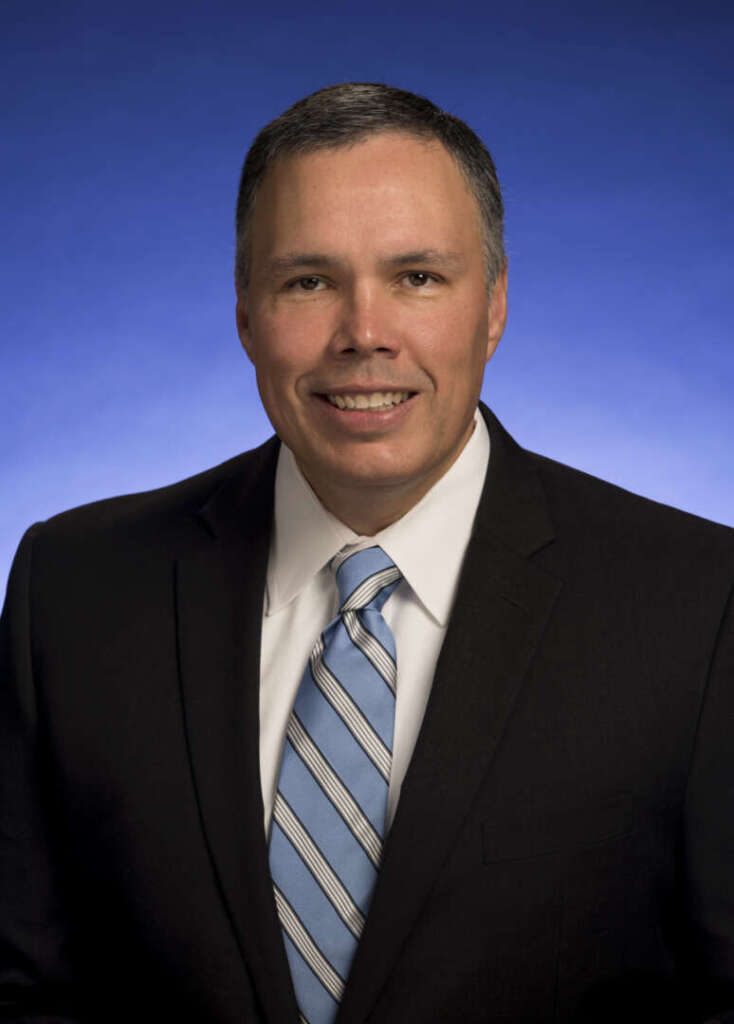 Gov. Bill Lee highlighted Republican accomplishments and upcoming priorities during his second inaugural address delivered at Legislative Plaza in Nashville on Saturday, Jan. 21
In his speech, Tennessee's 50th governor mentioned the need for a transportation and energy strategy that is designed for one of the fastest-growing states in the nation. He also discussed the need for a better foster care and adoption process along with enhanced efforts to preserve our natural resources.
"We have been given a responsibility – an obligation to use our lives in a way that multiplies in the lives of others – to spend our days considering how the work of our lives will reap benefits, not for ourselves, but for others," Lee told those in attendance.
"Each member of the Tennessee General Assembly, along with myself, have been given much to steward, and we have worked hard the last four years to steward those resources in a way to multiply."
Some of the Republican accomplishments that Lee highlighted from his first term included the overhauling of the way Tennessee funds its public schools for the first time in 30 years. This new formula ensures students have all of the resources they need for success by prioritizing funding based their individual needs.
Tennessee was also granted approval for an innovative Medicaid waiver – the only one of its kind in the nation – that allows more residents to have access to dental care and maternal care, and individuals with disabilities to live with the dignity they deserve.
The state has also been home to some of the largest economic development announcements in the nation, which are providing tens of thousands of residents with new opportunities to provide a better living for their family.
"And although rural America has been in decline for decades, rural Tennessee is proving to be the exception, thanks to historic investments in vocational, technical and agricultural education that are shaping Tennessee's future workforce," Lee added. "Tennessee is proof that the state with the workers will win every time."
Lee concluded his remarks by appealing for more civility in public discourse. He also asked Tennesseans to "recognize our treasures, celebrate our accomplishments, and be challenged by what lies ahead." "May we, together, each one of us, consider the other and how we may use our lives to multiply in theirs," Lee said. "That's what Tennesseans do and have done for generations. That's why we are America at its best. That is why Tennessee is leading the nation." A full transcript of Gov. Lee's second inaugural address can be found here.
Committee on Juvenile Justice announces legislative recommendations
The General Assembly's Joint Ad Hoc Committee on Juvenile Justice on Wednesday announced recommendations to improve the Wilder Youth Development Center in Somerville as well as the broader juvenile justice system in Tennessee. Lt. Gov. Randy McNally, R-Oak Ridge, and House Speaker Cameron Sexton, R-Crossville, in June tasked the committee with examining all aspects of juvenile detention and probation in Tennessee.
The recommendations will be implemented through both the budgetary and legislative processes during the 2023 session of the General Assembly.
"Providing alternative avenues that address behavioral issues but allows children to avoid the criminal justice system is in the best interest of everyone," said House Co-Chair Mary Littleton, R-Dickson. "I'm proud of this committee's hard work. I believe we've drafted meaningful solutions to some very serious problems that will ultimately improve outcomes and transform lives."
The committee met seven times since June and conducted an exhaustive study on juvenile justice issues. The committee's recommendations are based on months of fact-finding with hearings from various state agencies, non-profits, local law enforcement, district attorneys, juvenile judges and health care professionals.
Recommendations:
Share juvenile records among judges – One recommendation is to allow confidential juvenile records to be shared among juvenile court judges across the state, to provide a full picture of a juvenile's record. Currently, juvenile records such as programs and services received, adjudications, and what has been successful and unsuccessful do not follow juveniles to different jurisdictions across the state. In addition, each court has its own system which makes it very difficult to combine data. This legislation is a first step towards addressing a large data-sharing issue.
Expand bed capacity – The state needs approximately 180 – 190 additional male beds and 25 additional female beds at DCS facilities. The consulting group Ernst and Young (EY) has conducted an audit of DCS facilities and will soon release their report with recommendations on the best way to increase the number of beds.
Disincentivize escapes at youth development centers – One of the recommendations is to increase penalties for juveniles in youth development centers who try to escape. The proposed legislation would allow juvenile escapees to be charged as an adult and moved to a Tennessee Department of Corrections facility. Under the bill, the juvenile would only be charged as an adult for the crime of escaping.
Expand incorrigible designation – Legislation is being proposed to lower the age-eligible for an incorrigible designation from 18 to 17 years old. This would allow superintendents at Wilder and other youth development centers to transfer extremely uncooperative and violent 17-year-olds to Department of Corrections facilities.
Separate violent juveniles based on age – Another measure requires children in DCS custody who are 16 years of age or older and retained in a Level III or Level IV juvenile detention facility to be separated from children under 16 years of age.
Improve employee training and compensation – Part of the committee's recommendations include legislation to expand employee training for youth services officers on best practices for behavior management and conflict resolution when supervising juveniles with severe behavioral issues. Additionally, to help attract and retain personnel the committee is working with DCS to support salary improvements for DCS officers in the 2023/2024 state budget.
Create a Juvenile Justice Review Commission – To continually improve practices, the committee is proposing legislation to create a Juvenile Justice Review Commission under DCS and the Tennessee Commission on Children and Youth (TCCY). The commission would regularly review juvenile justice cases and provide an annual report with recommendations to the General Assembly. It would be modeled after the Second Look Commission which reviews severe child abuse cases.
Expand DCS prevention grants – With the number of juveniles in DCS custody steadily increasing, it is becoming more important than ever to focus resources on preventing children from entering state custody. The committee is proposing legislation to improve prevention services by expanding DCS prevention grants that provide after-school care, curfew checks, school attendance checks and mental health care. Tennessee currently has two prevention programs with over a 90% success rate. The programs serve 55 youth per year in East and West Tennessee.
Establish a juvenile step-down pilot program – In order to incentivize good behavior among juveniles, legislation is being proposed to establish a pilot program with DCS on compliance programming. It would provide ways for juveniles to step down from secure facilities into a homelike setting with more freedom.
Require 24/7 mental health services – The committee is recommending legislation to provide a stronger clinical presence at youth development centers by requiring 24/7 clinical mental health treatment services.
Make available chaplain services – Part of the legislative package also includes legislation to offer chaplain services at all DCS youth development facilities.
The proposed legislation will be sponsored by members of the committee: Sen. Page Walley, R-Savannah, Sen. Ed Jackson, R-Jackson, Rep. Mary Littleton, R-Dickson, Rep. Lowell Russell, R-Vonore, Rep. Ron Gant, R-Piperton, and Rep. Andrew Farmer, R-Sevierville.
House budget hearings begin
The House Finance, Ways and Means Committee held its first budget hearings last week. The hearings will resume on Monday, Jan. 30.
Some highlights from the first two days of presentations:
Tennessee Housing Development Agency (THDA)
Low inventory of homes for sale and high demand continue to affect housing prices statewide
It is expected to take the marker several years to work through the supply issues
THDA's average mortgage is $210,000 which is 34% higher than it was in 2019
Due to rising interest rates, families that received an average THDA mortgages last year are paying $400 more a month than if they had gotten the same loan in 2021
Tennessean's average income needed for housing is 38.2% this year, up 6.8% from 2021
For most of the last decade, between 28% and 29% of a household's income was needed for housing in Tennessee
THDA investments created or preserved more than 7,400 units of affordable housing last year
Tennessee Public Utility Commission
The commission is responsible for oversight of privately-owned utilities that provide natural gas and electric, water and wastewater services to more than $1 million residential customers and 60,000 commercial and industrial customers statewide
The commission also oversees the state's do not call program for telemarketing
Approximately 5,500 Tennesseans are on the do not call list
About 200 telemarketers are registered with the commission
The commission averages around 350 complaints per year related to telemarking
Additional information about the state's do not call program, including how to sign up, can be found on the commission's website here
Tennessee Historical Commission
Tennessee has nearly 45,000 historic resources listed on the National Register of Historic Places
The commission oversees 17 state historical sites consisting of 110 buildings that are valued at more than $75 million
The Carter House State Historic Site in Franklin is the state's most visited historic site
There are more than 2,000 historic markers statewide – at least one in every county
Nearly 8,000 acres of threatened historic battlefield properties have been saved by the Tennessee Wars Commission during the last 29 years
More than 30,000 cemeteries have been listed in the historic cemeteries database
Capital budget requests for the upcoming fiscal year include funding for a new visitor center at Sabine Hill in Elizabethton/Carter County and a planning study for the four state historic sites in Castalian Springs/Sumner County
Governor's Early Literacy Foundation
More than 3.4 million books have been delivered to children to date through Dolly Parton's Imagination Library
The program currently provides 290,000 children up to age 5 with a free book each month
53 mobile libraries provide access to literary resources as well as food and health care opportunities across 38 counties statewide
There are 51 storybook trails in 42 counties that offer outdoor reading experiences where families can interact through literacy and physical activity
The foundation's K-3 home library initiative has mailed a total of 2.1 million books to more than 198,000 students in Tennessee
Sports Wagering Advisory Council
Tennessee legalized sports wagering in 2019
In 2022, $3.85 billion was wagered statewide and $68 million in total privilege tax revenue was collected
In 2021, $2.73 billion was wagered statewide and $40.7 million in total privilege tax revenue was collected
80% of the tax revenue funds HOPE and other education scholarships; 15% goes to counties; and 5% goes to responsible gaming initiatives
Tennessee Education Lottery Corporation
$6.7 billion has been raised for educational programs funded by the lottery during its 19-year history
1.9 million students have received either scholarships, grants or had the opportunity to attend after school programs funded by the lottery
80% of lottery sales are instant tickets
Future growth of the lottery is expected to hindered by state law that prevents debit cards from being used to purchase tickets
Growth has also been affected by the legalization of sports betting along with the prevalence of "gray" slot machines which are only legal if they do not pay out cash
Tennessee Board of Parole
3,413 parole certificates were issued during the last fiscal year
1,255 offenders had their parole revoked for violations
31.5% of offenders who came before the board last year were granted parole
3,489 letters of opposition, victim impact statements and petitions were processed
295 crime victims/family members were registered for notifications of hearings, decisions and releases
Tennessee Rehabilitative Initiative in Correction (TRICOR)
TRICOR is based in 12 locations statewide – 10 correctional facilities, 1 outside facility in Davidson County and 1 county jail system in Shelby County
The agency provides occupational and life skills training for Tennessee's incarcerated population through job training, program opportunities and transitional services designed to assist offenders with a successful reintegration into society.
1,459 offenders were served by TRICOR during the last fiscal year
1.15 million offender program hours were completed
TRICOR programs are provided at no cost to the state
Estimated cost savings to the state was $9.87 million during the last fiscal year
The 3-year recidivism rate for the last fiscal year was 11.8% (the lowest in the agency's history)
Tennessee Department of Veterans Services
11,549 veterans were served during the last fiscal year
An estimated $75 million in VA disability payments were received through claims the department worked on
$14.4 million in retroactive VA disability payments were received from appeals team assistance
Cemetery staff conducted 3,097 burials during the last fiscal year
A ribbon cutting for the 108-bed Bradley County Veterans' Home is expected to take place in late spring or early summer
Construction of the 126-bed Arlington Veterans' Home is underway and expected to be completed in May 2024
A ground breaking for the Tennessee Wings of Liberty Museum at Fort Campbell is expected to take place this summer
Tennessee Wildlife Resources Agency (TWRA) update on Lake Halford
$11 million was allocated in the state's budget last year to transfer ownership of the Carroll County 1000 Acre Recreation Lake from the Carroll County Watershed Authority into TWRA management
The General Assembly renamed the lake to honor former longtime State Rep. Curtis Halford who retired last year
In July, the TWRA began on-site management of Lake Halford
The lake was proclaimed a state fishing area by the Tennessee Fish and Wildlife Commission in December
Lake Halford will be among the first lakes to be announced as a Bill Dance Signature Lake
A $6 per day or $48 annual permit user fee is awaiting final approval
TWRA will attempt to provide all the existing opportunities and amenities at the lake, which include fishing, boating, a swimming beach, marina, RV park and a snack bar
TWRA has hired three employees to manage facilities and will seek vendors to manage the RV park, marina and snack bar for the coming season
TN Attorney General files complaint against Department of Homeland Security, joins coalition to uphold federal law against encouraging illegal immigration
Tennessee Attorney General Jonathan Skrmetti this week joined a 19-state coalition in demanding the Department of Homeland Security (DHS) reverse course regarding a new plan to parole hundreds of thousands of aliens into the United States.
Under the false pretense of preventing aliens from unlawfully crossing the border, DHS has effectively created a new visa program by announcing it will permit up to 360,000 aliens annually from Cuba, Haiti, Nicaragua, and Venezuela to be "paroled" into the United States for two years or longer, according to a release from the AG's office.
The program allows aliens to obtain advance authorization to enter the United States, with eligibility for employment. According to the brief, the program established by DHS "flaunts, rather than follows, the clear limitations imposed by Congress."
Skrmetti's office on Thursday joined a coalition of 24 state attorney generals in filing an amicus brief in the U.S. Supreme Court in support of a federal criminal prohibition on encouraging or inducing illegal immigration into the United States.
In the brief, the coalition asks the Court to overturn a Ninth Circuit Court of Appeals decision striking down a federal law that makes it illegal for a person to encourage or induce non-citizens to unlawfully enter or reside in the United States.
As explained in the brief, the Ninth Circuit's decision undermines Tennessee's ability to enforce its own criminal laws against encouraging or inducing unlawful conduct. In Tennessee, such laws include Tenn. Code Ann. 39-13-512(4)(A) and Tenn. Code Ann. 39-16-410(a)(1).
Briefly…
Bill filing deadline approaching: The bill filing deadline for the 2023 legislative session is Tuesday, Jan. 31. As of Thursday, 686 bills have already been filed in the House.
State of the State set for Feb. 6: Gov. Bill Lee this week announced he will deliver his fifth State of the State address to the General Assembly and fellow Tennesseans on Monday, Feb. 6 at 6 p.m. Central Standard Time. The joint session will take place in the House Chamber of the Tennessee State Capitol.
"Tennessee is leading the nation, and I look forward to sharing my budget and legislative priorities for the upcoming year that will ensure we remain a standard bearer for opportunity, security and freedom," said Lee. "I believe our state's best days are ahead, and together with the General Assembly, we will continue working to make life better for all Tennesseans."
The State of the State address will be streamed on Lee's Facebook and YouTube channels and will be aired statewide.
TN Dept. of Ed expands teacher apprenticeship program: The Tennessee Department of Education on Jan. 24 announced the expansion of the state's Grow Your Own (GYO) initiative. The department will add two additional educator preparation providers at the University of Memphis and Arete Memphis Public Montessori.
Tennessee has become a national leader in education workforce development in recent years with the creation of programs that aim to attract new and talented educators while addressing the state's shortage of teaching professionals.
Tennessee is the first state in the nation to provide those interested in education a pathway to enter the profession at no cost while also earning a wage through the Teacher Occupation Apprenticeship. These initiatives are creating a pipeline of highly effective and talented teaching professionals eager to make a difference. Information can be found at tn.gov/education. For program inquiries, email [email protected]
###