This week in Nashville has been the heaviest and most heartbreaking week we have ever seen. Six lives were taken by an incomprehensible evil that has no end. Our hearts are broken for the innocent lives lost, and we grieve alongside all of Tennessee, the Nashville community, and the Covenant School. We thank the courageous first responders for their quick action to prevent further loss of life.
A bright spot this week was seeing several constituent groups from my district like the Cocke County Republican Women, the President of TCAT Morristown, Susanne Cox, and the President of Walter State, Tony Miska, and Brad Hall, CMA National Evangelist for the Southeast Region.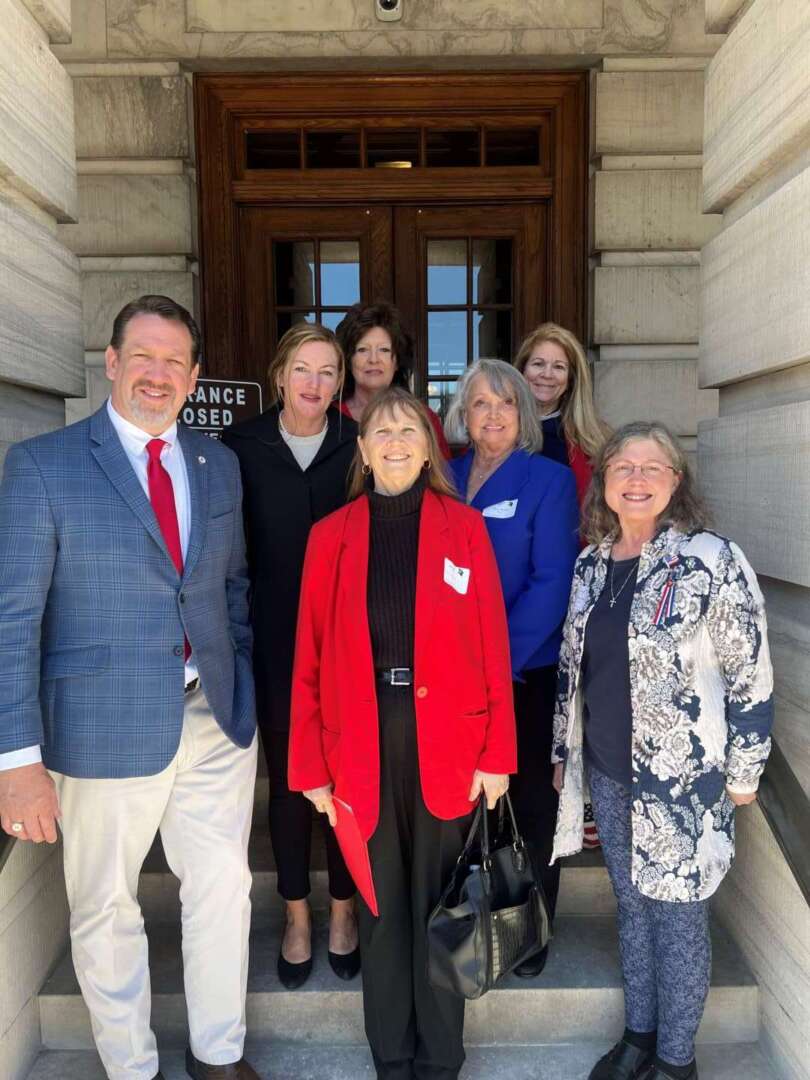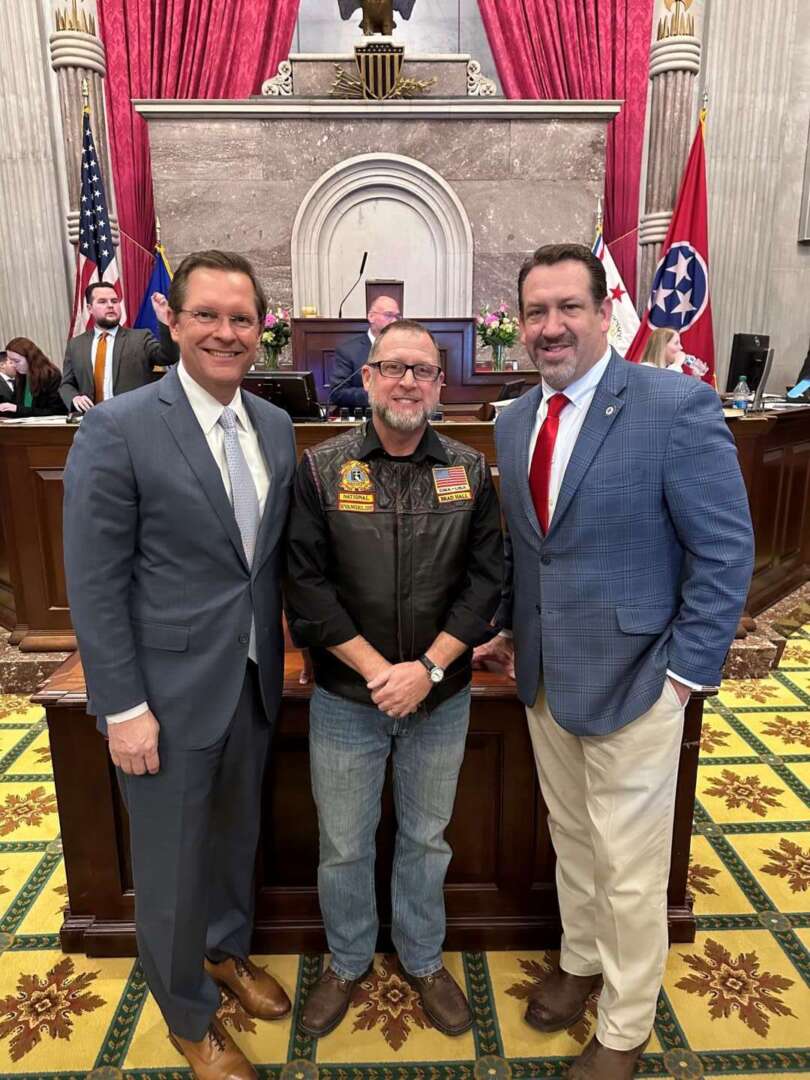 Covenant attack puts increased focus on school safety
House postpones votes in remembrance of victims
It was a somber week on Capitol Hill as lawmakers joined Tennesseans and the rest of the nation in mourning the deaths of six innocent people killed by an active shooter at the Covenant School, a private Christian academy in Nashville, on Monday, March 27.
Votes on scheduled legislation were postponed in both the House and Senate chambers Monday evening in recognition of the victims of the horrific attack. Pastor Brad Hall, president of the Tennessee Christian Motorcycle Association, led the House in prayer for the victims and their families before the members adjourned.
The victims were identified as Evelyn Dieckhaus, William Kinney, and Hallie Scruggs, all age nine, Mike Hill, age 61, Cynthia Peak, age 61, and Katherine Koonce, age 60. The shooter was a former student of the private school whom police described as a biological woman but identified as a transgender male.
Flags over the capitol and all state buildings were flown at half-staff this week in honor of the families, students, school faculty and church.
The House is scheduled on Monday, April 3 to formally honor the Metro Nashville Police Department along with officers Rex Engelbert and Michael Collazo who exemplified courage in the face of evil. The officers' heroic actions stopped the shooter within five minutes of arriving at the school.
The tragedy turned the spotlight on school safety in the Volunteer State. Since 2018, Republicans provided more than $550 million to make Tennessee public schools safer. This money has provided school resource officers (SROs), enhanced school security measures and mental health resources. Funding for school safety is built into the new student-based funding formula known as the Tennessee Investment in Student Achievement (TISA) which goes into effect on July 1.
The 2023-24 fiscal year budget proposes an additional $50 million to address new school safety enhancements. Of that, $20 million is proposed for School Safety Grants directed to local school districts.
The School Safety Act of 2023, House Bill 322, sponsored by House Majority Leader William Lamberth, R-Portland, and House Education Chairman Mark White, R-Memphis, codifies best practices already carried out in most Tennessee schools. The bill aims to ensure a statewide standard of school safety by putting in place collaborative prevention strategies for threat assessment, active shooter drills, and requires public and charter schools to secure all exterior doors and vestibules. It requires all newly built schools to install classroom door locks. An amendment pending on the bill would extend the law to include private schools.
General Assembly approves $3.3 billion for transportation infrastructure
Legislation that will modernize Tennessee's infrastructure and address critical transportation needs now heads to Gov. Bill Lee's desk for his signature. The House on Thursday approved House Bill 321, known as the Transportation Modernization Act, which will invest an unprecedented $3.3 billion to accommodate Tennessee's record growth, address traffic congestion and meet transportation needs across rural and urban communities.
The legislation will give TDOT the resources needed to solve the state's current and future mobility challenges, including seeking the use of public-private partnerships to preserve state funds for rural infrastructure priorities, exploring Choice Lanes to decrease congestion and increase economic impact statewide, and expanding the alternative delivery model to save taxpayer dollars and deliver road projects more efficiently.
The legislation:
Provides $750 million for infrastructure for each of the four transportation regions
Provides another $300 million to expand the State Aid Program for local road projects
Expands TDOT's existing alternative delivery tools
Establishes a structure for electric/hybrid vehicle fees
###