Hard to believe it's already March! Bills are moving swiftly through the committee process, and things are ramping up on Capitol Hill. This week I was joined by Appalachian Electric and Sevierville Chamber of Commerce.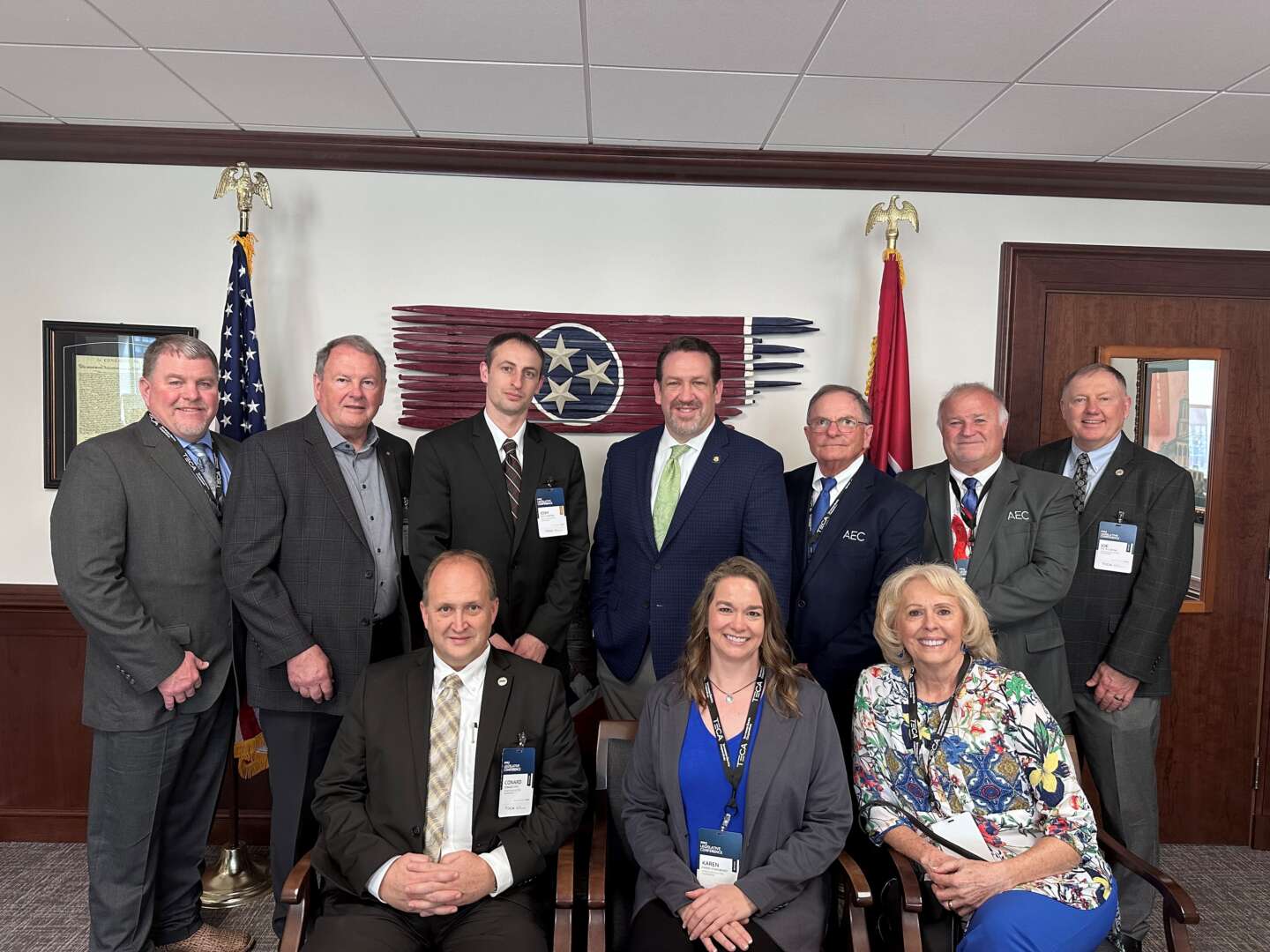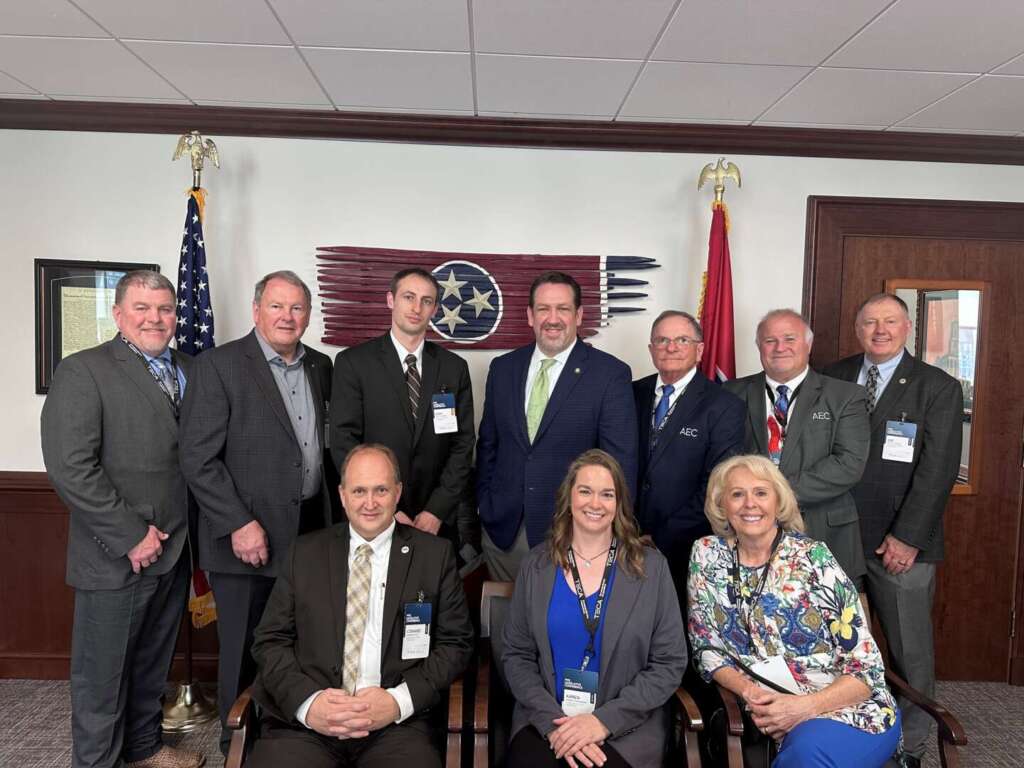 I also had the pleasure of meeting with two of our State Senators, Senator Steve Southerland and Senator Art Swann, and the Heartland Services group.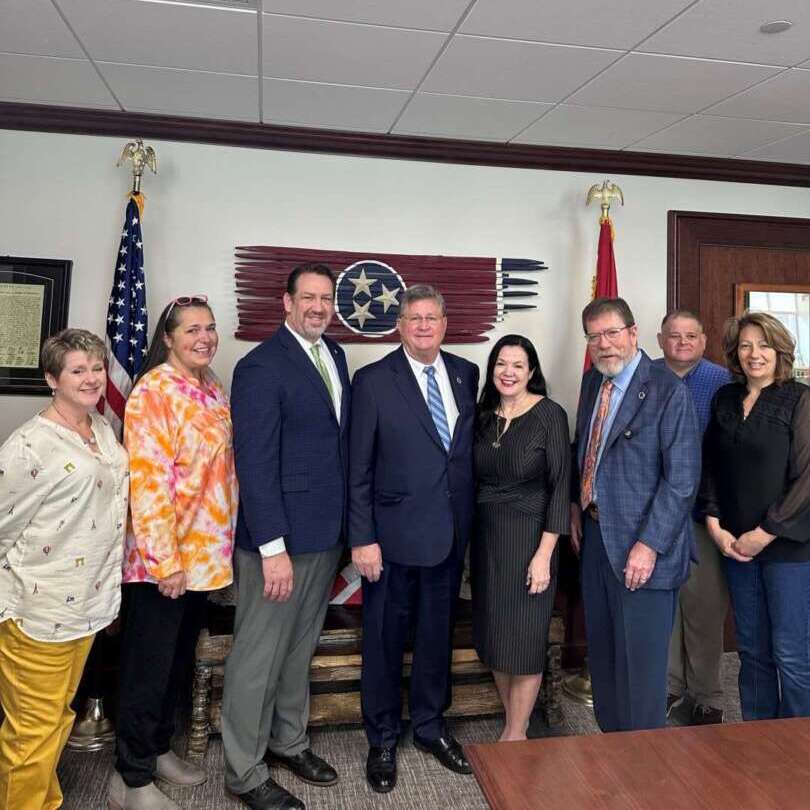 General Assembly expands protections for overdose victims
The General Assembly this week approved Republican legislation meant to further encourage individuals to seek medical treatment for an overdose.  House Bill 75 extends criminal immunity, at the discretion of law enforcement or the district attorney, to anyone experiencing a second or subsequent drug overdose and is seeking medical assistance.
Anyone seeking medical assistance for themselves or a person experiencing an overdose should not be arrested, charged or prosecuted for a drug violation as a result of seeking help under current law. However, the immunity only applies to individuals who are experiencing their first overdose. House Bill 75 would provide the opportunity for additional immunity. The legislation will now go to Gov. Bill Lee's desk to be signed into law. It will take effect July 1.
4 new state parks included in Gov. Lee's proposed budget
Gov. Bill Lee has included funding to creating four new state parks as part of his proposed $55.6 billion budget for the upcoming 2023-24 fiscal year.
The proposed new state parks include:
Devil's Backbone State Park (Lewis County): The 950-acre natural area, along with an additional 570-acres of state land, offers visitors the opportunity for a quiet hike adjacent to the Natchez Trace Parkway. The potential to add camping for cyclists and motorists along the parkway may also be considered in future development planning.
Middle Fork Bottoms State Park (Madison County): The approximately 1,200 acres would serve as a conservation showcase featuring 250,000 recently planted hardwood trees, 20 acres of warm season prairie, more than 200 acres of restored shallow water wetlands and 2 miles of restored stream. If approved, $22.5 million would be used for the construction of a visitors' center, maintenance facility, boardwalk, boat ramps, trail bridge(s), utility infrastructure and amenities.
North Chickamauga Creek Gorge State Park (Hamilton/Sequatchie counties): The 7,093-acre natural area features more than 18 miles of hiking trails, an outstanding 10-mile gorge, a high diversity of plant and animal habitat along with a popular kayaking stream. The terrain and already high visitation require additional infrastructure and Tennessee State Parks personnel to support the intense demand for the area.
Scott's Gulf Wilderness State Park (White County): The park would link three significant state natural areas around Virgin Falls to allow for greater access to recreation on state-owned land while also improving visitor safety and resource protection. If approved, $27.8 million would be used to build a new visitors' center, maintenance shop, restrooms, roadways, utilities and parking infrastructure.
Pro-life legislation supports children and families, creates trust
Legislation that creates a long-term funding strategy to help support organizations that provide services to children advanced in the House this week.  The Tennessee Children's Trust Fund Act, sponsored by State Rep. Patsy Hazlewood, R-Signal Mountain, establishes a trust to provide support to nonprofit organizations and agencies of local governments that assist in the care of children.
House Bill 792 requires that the trust be funded in the 2023-24 budget by an initial deposit, and to consist of donations, appropriations, or contributions from both public and private institutions. The bill authorizes trustees to adopt and implement investment policies and requires all income received and accrued from the investments to be expended solely for entities assisting in the care of children, and for reasonable expenses incurred through administering trust assets. The bill requires the trustees to provide an annual financial report.
Republicans seek to expand victims' rights with constitutional amendment
Republican efforts to expand the rights of crime victims outlined in the Tennessee Constitution advanced in the House this week.
House Joint Resolution 94, also known as Marsy's Law, proposes a constitutional amendment that would add more than a dozen specific rights crime victims have in the state. The legislation must pass two separate General Assemblies and be approved by a majority of Tennessee voters in order to take effect.
Among the victims' rights that would be enshrined in the state's constitution include the right to be notified of all public criminal proceedings involving the accused; the right to be present and heard in court; the right to be free from harassment, intimidation and abuse throughout the process; and the right to receive reasonable notice of any release, transfer, or escape of the accused or convicted person.
Bill increasing punishment for voluntary manslaughter advances
The House Criminal Justice Subcommittee this week advanced Republican legislation to increase the punishment for voluntary manslaughter in Tennessee.
House Bill 722, as amended, would make the crime a Class B felony instead of a Class C felony.
According to state law, voluntary manslaughter is described as the intentional or knowing killing of another in a state of passion produced by adequate provocation sufficient to lead a reasonable person to act in an irrational manner.
A Class B felony is punishable by eight to 30 years in prison along with an up to $25,000 fine. A Class C felony is punishable by three to 15 years in prison and a fine of up to $10,000. House Bill 722 is scheduled to be heard in the Criminal Justice Committee on March 7.
Ban on property purchases by sanctioned foreign countries advances
Republican legislation to prevent individuals and other entities from sanctioned foreign countries from purchasing property in Tennessee advanced out of the House Local Government Committee this week.
House Bill 40, as amended, would prohibit nonresident aliens, foreign businesses, foreign governments or their agents, trustees or fiduciaries from acquiring real property in the state if their respective country is on the U.S. Department of the Treasury's sanctions programs and countries list.
If approved, the restrictions would not apply to property acquired before July 1, 2023. House Bill 40 is scheduled to be heard in the Finance, Ways and Means Subcommittee on March 8.
Briefly…
Tennessee Freedom to Cook Act: The General Assembly this week passed House Bill 483 to protect Tennesseans from any potential government attempts to limit the types of appliances they can use in their homes. The legislation, sponsored by State Rep. Clark Boyd, R-Lebanon, prevents the state or any local government in Tennessee from banning the sale or installation of appliances used for cooking, space heating, water heating or any other end use based on the source of energy they are powered by. It also applies to the connection or reconnection of utility services. The legislation will now head to Gov. Bill Lee's desk.
Enhanced handgun carry permit fee reduction: House Bill 578, sponsored by State Rep. Rush Bricken, R-Tullahoma, would remove the $100 application and processing fee for enhanced handgun carry permits in Tennessee from Jan. 4, 2024 until Jan. 1, 2027. The legislation is meant to promote responsible gun ownership by encouraging residents to take an approved handgun safety course. The House Finance, Ways and Means Subcommittee is scheduled to consider House Bill 578 on March 8.
Alleviating the teacher shortage: The House Education Administration Committee on March 8 will consider a bill supporting Tennessee teachers. House Bill 784, sponsored by State Rep. Mark White, R-Memphis, creates a fund and process to reimburse teachers for the cost of a licensure assessment after earning a passing score.  Candidates must earn a passing score on required assessments to demonstrate their preparations to obtain a license and enter the classroom ready to teach. Additional funds to cover these assessments will allow more educators to become licensed in Tennessee and reduce the state's teacher shortage.
###